Designed for hotels, Inns, B&B's and camp grounds, Reservations 9.0 makes it easy to keep track of guests, room/site availability, and allows for an unlimited number of rooms/rates. Features include:
• Graphical and interactive availability calendar
• Make individual or group reservations with agent commission tracking
• Track housekeeping status of rooms and assign housekeep staff
• Link to your payment processing virtual terminal
• Track Guest

info,

including family/marketing points, with history of each stay
• Set up unlimited number of rooms/sites with static or seasonal rates
• Rates can be per person or per night, and flagged for two different tax rates
• Each room tracks historical stays and maintenance by year
• Email reservations confirmations and invoices to guests
• Add service charges or tips based on percentage entered
• Export guests and invoices to AccountEdge accounting software
• Customize with your logo and configure color coding for availability calendar
• Five different security login permission sets, or turn off login passwords
• User defined lists for tracking referrals, staff, room types & views, etc.
• Office calendar to track staff shifts/vacations, or other admin related items
Add on these optional features:
• Online availability calendar for Guests to book from your website
• Point of Sale module for day use, gift/camp store or restaurant sales
• Post Guest names and invoices to QuickBooks
• C

ustomize

select reports, Invoice, confirmation and checkin forms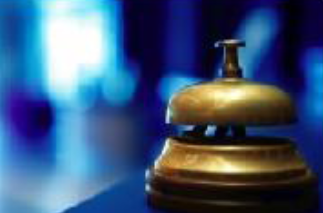 This is not a subscription price.
Please allow one business day for processing. An email will be sent to you with a link to download your software.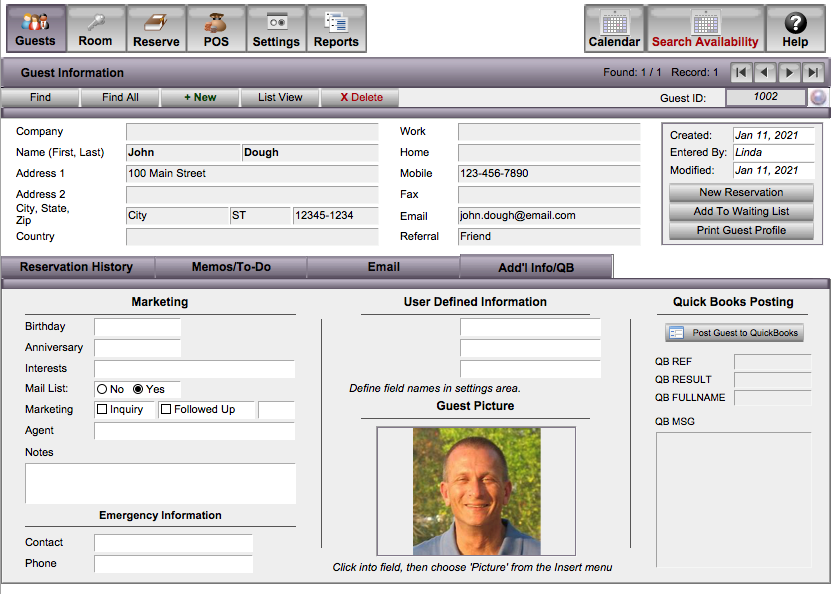 Also available in Multi-user versions. Contact us for pricing.